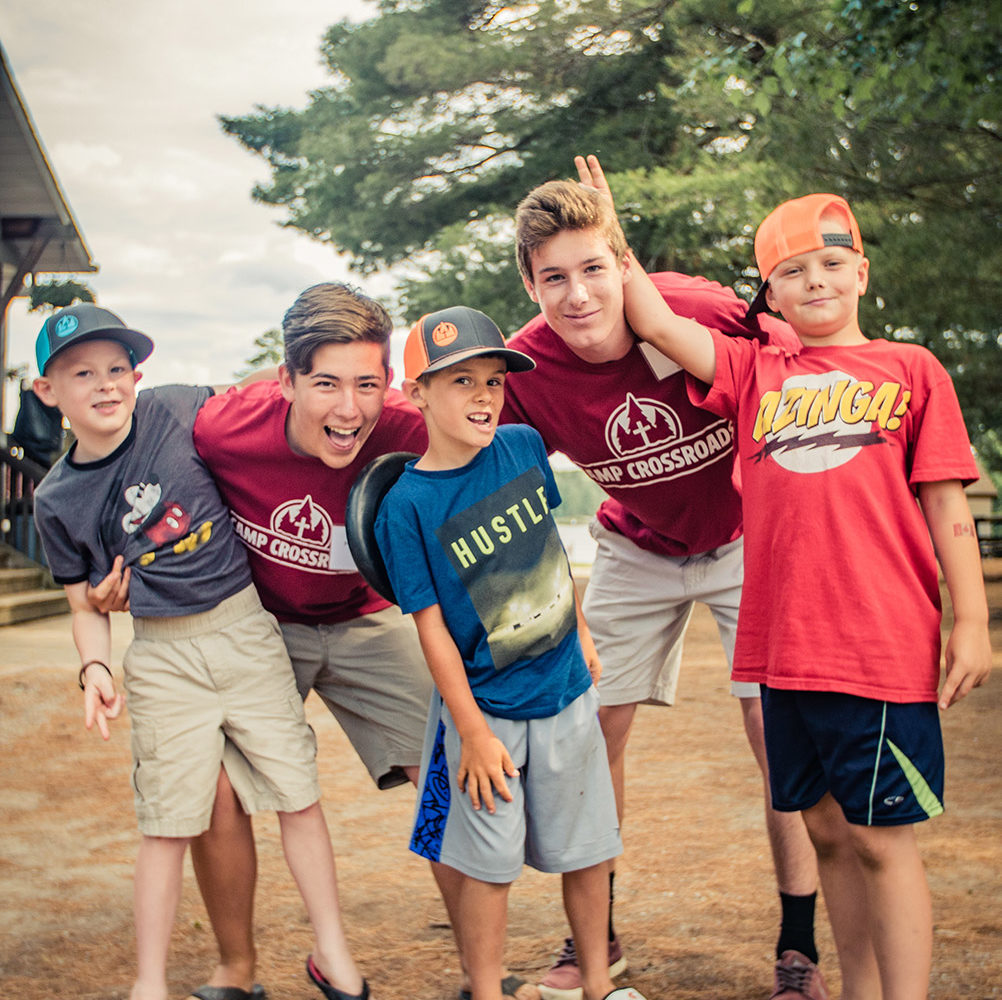 Support Camp Crossroads
Making memories, finding God
A Camp experience can be a life-changing event. Through your partnership, we can keep the price accessible while still being able to hire quality staff, run great programs, and maintain our beautiful facilities.
Update: December 2022
2022 has been a much better year for so many aspects of the ministry compared to 2020 and 2021. We were able to run a number of retreats and accommodate rental groups in the winter, spring, and now fall. We were also able to run our 6 weeks of overnight camp, 6 weeks of Day Camp and 3 family camps in the summer. We saw God work in the lives of many campers and staff and are grateful to see the spiritual fruit that we saw.
Looking at our current financial position we will need some donations to help us cover remaining operational expenses this year. The Covid- 19 lock down in January and public health restrictions that lasted until May 2022 contributed to registration numbers at 70% capacity. With the increase in inflation our expenses also increased significantly. Spring and fall rentals and retreats have helped with expenses along with donations but with the revenue that has come in so far we will still need
approximately $20,000 to cover expenses to the end of this year.
Will you partner with us to help cover our fixed costs to the end of the calendar year?
There are 3 ways to donate funds to Camp:
By Credit Card on-line. Click the button at the top of the page for further instructions.
By Cheque. Please make cheque out to Camp Crossroads and mail to: Camp Crossroads, 1224 East Bay Road, Torrance, ON, P0C 1M0.
By e-transfer. Please use the email: business@campcrossroads.com and make sure to include a note that states your first and last name, mailing address as well as to indicate that it's a donation.
Thank-you so much for sharing the hope of Christ with us this season and beyond! We hope to see you at Camp sometime soon!
Camp Crossroads exists to support the local church in discipling young people and training up leaders. All programs and facilities are devoted to this singular objective. Your support of camp enables this vital ministry to engage this generation of young people through a dynamic life transforming experience.
Receipts will be issued by Camp Crossroads at the end of the calendar year for total donation of the year.
Please Note: Restricted Gift Policy -Allocation of donated funds is confined to board approved programs and projects. Each contribution directed toward an approved program or project will be used as restricted with the understanding that when the need for such a program or project has been met, or cannot be completed for any reason as determined by the board, the remaining restricted contributions will be used where most needed within the ministry of Camp Crossroads.