The theme bible verse at Camp Crossroads is Psalms 16:11 which says, "You have made known to me the path of life. In Your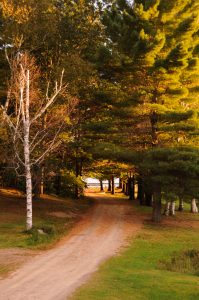 presence there is fullness of joy."
My journey on this path to follow Jesus started at age 22. I was a fairly new Christian when I started working at camp. Between 1981-1984 I worked in various areas for Henry [Chief] and Elizabeth [Bambi] Esau who were in leadership at Camp at that time.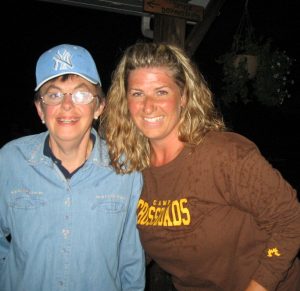 I made a lot of friends and I enjoyed working at camp. I enjoyed the speakers and the music in the chapels. I enjoyed the waterfront activities like boating and canoeing. I even tried water skiing but decided it was more fun to ride on a tube behind the boat.
One fun memory I have is going on a boat cruise on a Saturday afternoon when I got involved in a water balloon fight with some volunteers from Leamington and Port Rowan.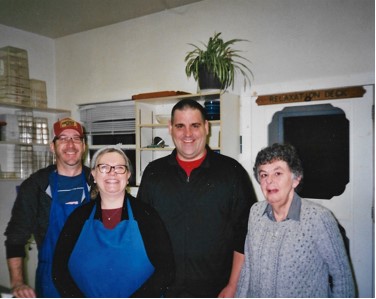 From 1985-2007 Joyce Schimpky was the Director and I worked in various areas. I have usually worked 1-2 weeks at camp each summer. I have only missed volunteering at Camp 2 years out of the past 40 years. I still continue to volunteer for Family Camps in the Dining Room.
After Joyce Schimpky left, Andrew Hiebert and Ed Heinrichs have been the directors. I have also enjoyed being at camp with these leaders.
I continue to keep in contact with the camp family and have lots of fun experiences.
I have experienced God's blessings at camp and hope you will too.